The Verbtones were formed by guitarist Kyle, who
had relocated from Southern California to Vancouver, Washington.
Their energetic live shows quickly gained them a devoted following
and a reputation as one of greater Portland's best and most respected
instrumental surf bands. In 2012, following a nearly two year hiatus, Kyle
brought The Verbtones back to life with the addition of Steve Aubrey on drums
and Tom Wheatley on Bass.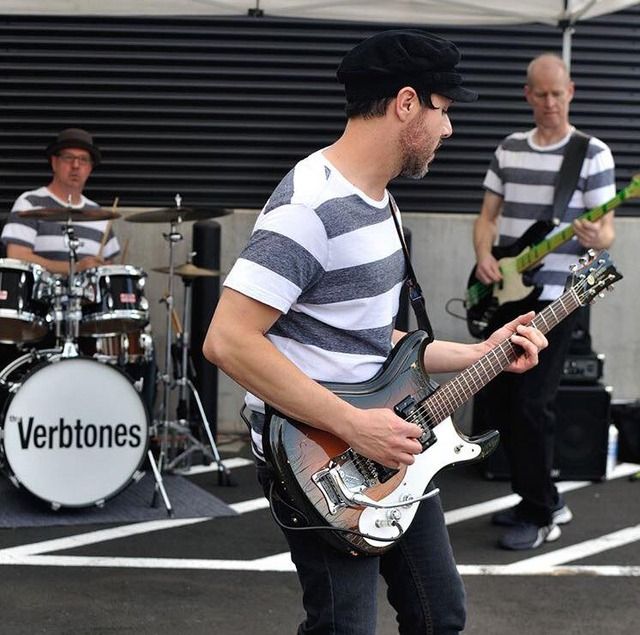 Verbtones CDs are available through fine online music
stores such as Amazon.com, iTunes and CDBaby.

Kyle:
1967 Mosrite Mark V
1964 Fender Reverb unit
1962 Fender Bandmaster (blonde piggy back)


Steve:
60's Stewart drum kit
Tom:
Fender Jazz Bass